300 North Media Coverage 2022
We work closely with media partners to create and promote thought leadership pieces for the sector. Here is some of the coverage we've had in the first few months of 2022.
January
In January we featured on i-FM with an article on What FM Talent is Looking for in 2022, and a comment in Facilitate Magazine from our CEO, Paul Connolly on the restricted availability of FM personnel to the market in 2022.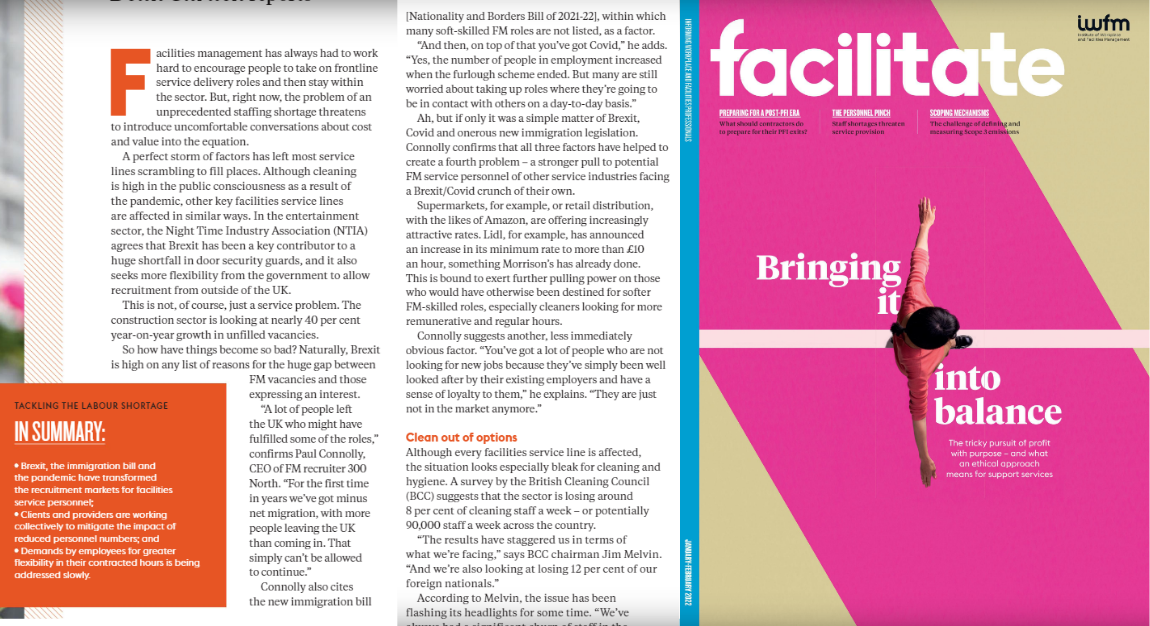 March
We were kindly given an interview by Mark Whittaker, Chair of the Institute of Workplace and Facilities Management about his journey into FM and how he hoped to promote it to young people who had not considered the sector for a career of choice. We then worked with Facilitate and FM Business Daily to circulate the interview as a thought provoking and educational piece for the sector.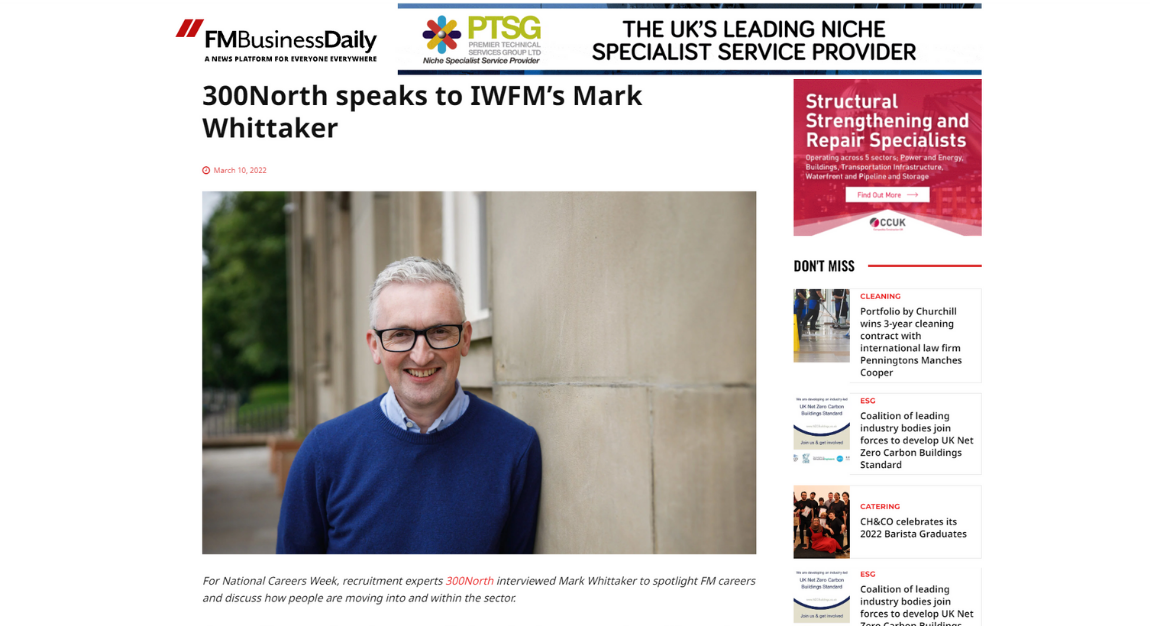 April
We worked with TWin FM to promote our partnership with Uptree, a careers education and work experience platform that supports young people from underserved communities begin their careers.
May
We were asked for comment by Facilitate Magazine on The Recruiter Perspective to feed into their "Who Do We Think We Are?" feature. Our Strategic Development Director, Michelle Connolly gave thoughts on Imposter Syndrome within the market. We also spoke on a panel at the Facilities Show about the skills crisis in the FM sector and wrote it up for FM Business Daily.