Corporate Social Responsibility
Our Vision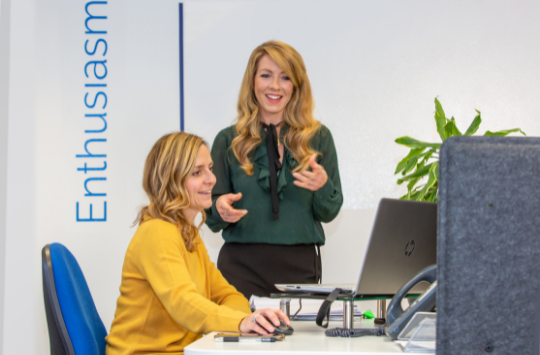 300 North are Facilities Management Recruitment specialists. Our vision is to build a different type of recruitment company: one that people love working for, working with, and want to shout about.
300 North's commitment to the values of honesty, integrity, knowledge and enthusiasm, with a sprinkling of fun are integral to our success and the success of our clients and candidates.
We want to live our values and adopt practices to ensure responsible behaviour to all stakeholders. As a high-growth business our values and practices reflect our awareness of our responsibility to our clients, candidates, industry, and environment.
Our Team
The success of our business is based on our people. We seek to recruit, retain and develop the best staff. We continually look to improve our staff through formal learning, coaching and experience. As an independent company our staff are given the freedom to be creative, work autonomously and make decisions which help to build our success.
Charity & Community
As a team, we love doing our bit for the community. Each year we take on new challenges to raise money for a local charity close to our hearts. Working with charities is great for building skills, purpose and connectivity within the team, as well as benefitting our local communities, something that we whole-heartedly support.
Throughout 2022 we will be raising money through a number of mental and physical health based initiatives to support Leeds Hospitals Charity. The Leeds Hospitals Charity support NHS staff to deliver the best care for over a million patients and their families each year. They work with local communities, schools and businesses to provide £5 million in additional funding for Leeds Teaching Hospitals Trust. We believe that by supporting them we can make a marked difference in the local area.
We also donate to food banks on a frequent basis to aid local charities for homeless and vulnerable people.
300 North are also big advocates of positive mental health in the workplace and in support of this, are signed up on the Mindful Employer Charter for 'employers positive about mental health'. You can read more on this on our Inclusion page.